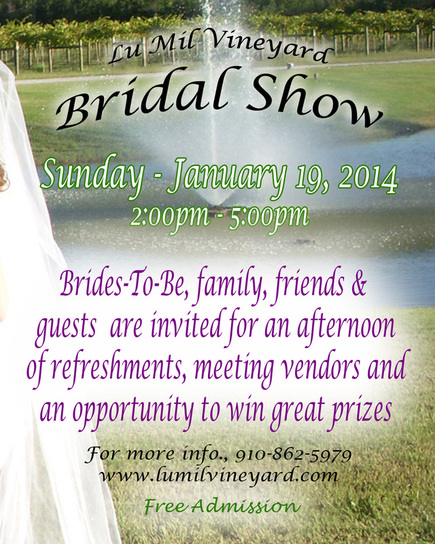 Lu Mil Vineyard is proud to once again be hosting its annual bridal show on January 19th, 2014. The bridal show has been a great success, benefiting brides-to-be and vendors alike.
We're expecting a great turnout again this year and hope to see you there! Attendees have a chance to win great prizes from our many talented and varied vendors and, of course, will have a great selection of caterers, photographers, planners and more for their upcoming wedding.
The show is free to the public.