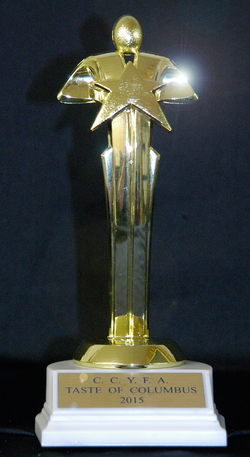 Lu Mil Vineyard was honored to participate in the Taste of Columbus dinner, hosted by the Columbus County Youth and Families Association at Northwood Assembly on Saturday, February 28th.

Participants were invited to decorate a table and bring in dishes for tasting and Lu Mil Vineyard's Cinnamon Pecan Bread was chosen as a winner in the bread/dessert category.

Proceeds raised are going to support the construction of a local health and wellness center in Columbus County.

Our thanks to the CCYFA and all participants in the Taste of Columbus dinner!